FleetCHAMP™ Drive-Thru Fleet Wash System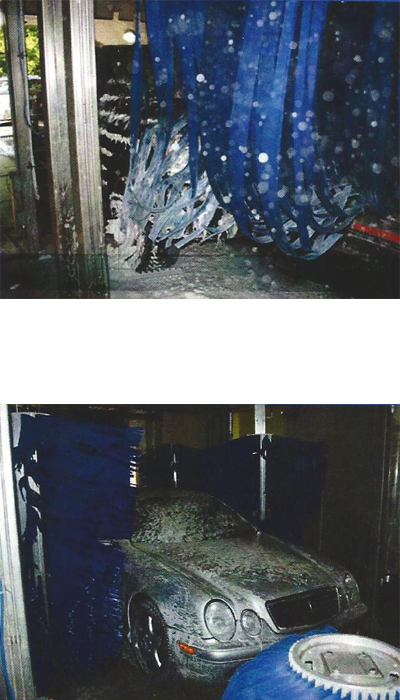 Why The FleetCHAMP™
This unique Drive-Thru System, ideal for car dealers, vehicle fleets, parking lots, etc. will fit in the same space as most In-Bay automatics yet processes four times more vehicles per hour. Plus, its simple mechanical design is easy to maintain. No computer engineer needed here! All this and the FleetChamp™ is still priced comparable to much slower and more complex in-bay automatics.
Standard features:
Washes cars-pickups-vans
Stainless steel construction
8 Basket Side to Side Mitter Curtain utilizing UHMW greaseless pivoting bearings
Flex Wrap a Rounds with Soft, quiet and Foam wash material
Bulit in water flooder/soaper arch
Final rinse with adjustable rinse aid injector
Guide rail utilizes UHMW outside guide rail
Pre wired and pre plumbed for easy installation
Heavy duty electric motors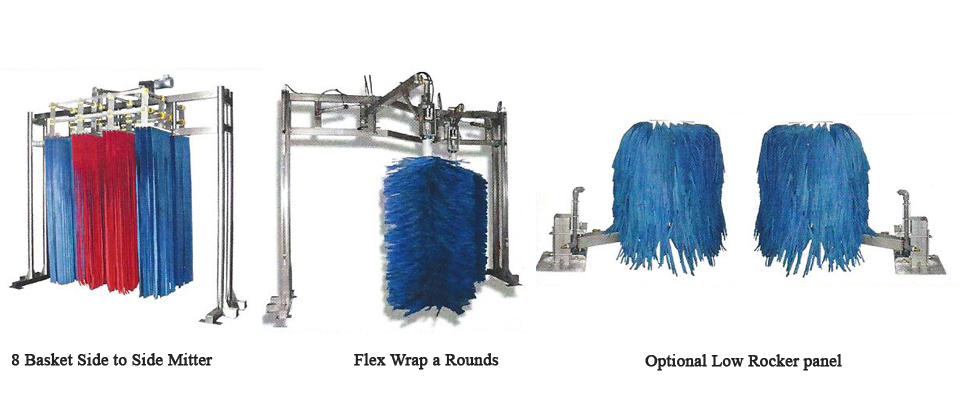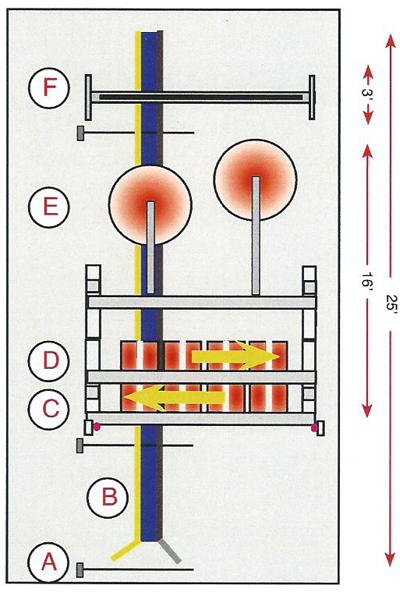 Dimensions
Overall Height:10′ 7″
Overall Width:13′
System Length:25′
Standard Vehicle Clearance:96″
Wrap Bottom Dimensions:30″Hx48″ OD
Wrap Upper dimensions:48″Hx48″ Bottom x66″ Top OD
Side washers (Opt.):30″ Hx36″ ODx5″ Core
Mitter Curtain:8 Baskets, 144 cleaning strips
Specifications:
Bolt-Sleeve composition for added stability
Frame Stainless Steel Lifetime guarantee
Water Supply:1.5″@ 40 PSI
Maximum vehicle Size:90″Hx108″W
Electric Drive Motor loads:
(2)1.5 HP motors-Wrap a Rounds
5.3 Amps Each@208V
5.0 Amps Each @240V/2.5 Amps Each@460V
(1)1.5 HP motors-Curtains
2.1 Amps Each@208V
5.0 Amps Each@240V
2.5 Amps Each@460V
(2)1/2 HP motors-Side Washers(Option)
2.3 Amps Each@208V
2.2Amps Each @240V
1.1 Amps Each@460
Features
A. Activation Switch
B. Roller Guide Rail
C. Soap Foamer Pod
D. 8 Basket Side to Side Mitter Curtain
E. Flex Wrap a Rounds(Foam Washing Material)
F. Single Rinse Arch
Options
Tire Dresser
Under Body Rinse
Dryer System
Lower Side Washers
Superior ™ , reserves the right to make improvements on product, and change specification and prices accordingly without notice.