COAST COMMERCIAL CREDIT
For more information on the Only Full Service Lender in the Carwash Industry, Contact Michael Ford.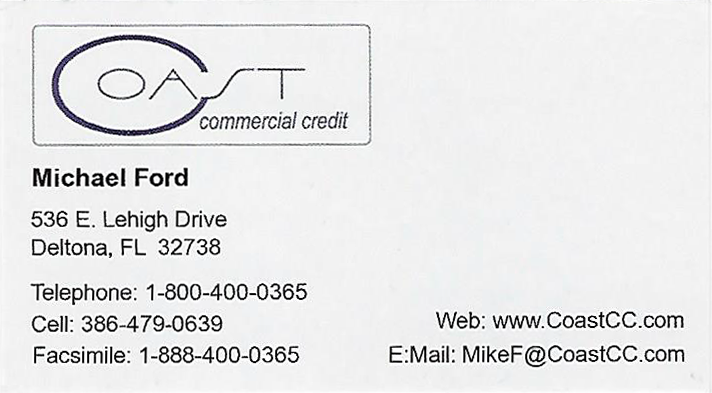 [email protected]    800-400-0365     www.CoastCC.com

EQUIPMENT FINANCING | NEW INVESTOR FINANCING | CONSTRUCTION FINANCING
DID YOU KNOW?
Coast Commercial Credit Offers:
Equipment Financing
with NO PREPAYMENT PENALTY
New Investor Financing
For Equipment, New Construction and Acquisitions
Construction Financing
for New Construction and Remodels
A Competitive Advantage
We believe having multiple financing options allows us to better serve the car wash industry. It is our competitive advantage. If you or your clients need some equipment, want to expand, build a new location, remodel or are simply looking for some additional working capital, Coast Commercial Credit can help.
Please don't hesitate to call one of the Car Wash Finance Specialist at Coast to find out more about the loan programs available for you.
Michael Ford
1-800-400-0365
[email protected]