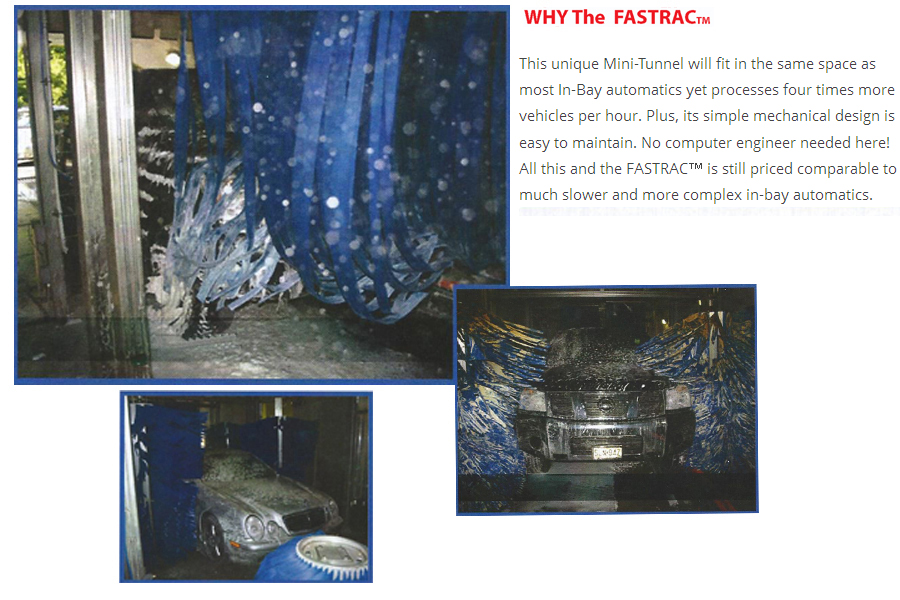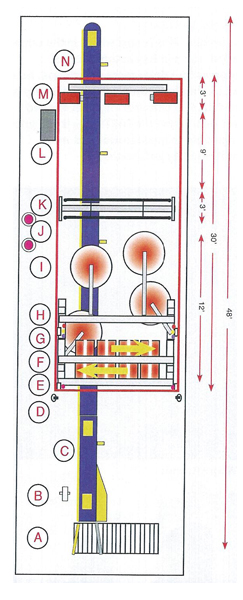 Features:
A. Roller Wheel Correlator
B. Tunnel Controller
C. 45′ Surface or Over n Under Conveyor With Hydraulic Power Pack
D. Activation Switch
E. Soap Foamer Pod
F. 8 Basket Side to Side Mitter Curtain
G. Tri Color Foam Applicator with Chemical Station
H. Lower Side Washers(Cloth Washing Material)
I. Flex Wrap Rounds (Foam Washing Material)
J. Flashing Signs(Tri Foam/Sealer Wax)
K. Dual Rinse Arch with Chemical Station
L. Motor Control center
M. 45 Hp Blower Arch
Options:
Rear Wheel Push
Over n Under Conveyor
"Awesome" Tire Shiner System
Under Body Rinse and Flashing Sign
Auto Cashier with Gate
Spot Free Rinse
Water Reclaim with Zero Discharge
Sign Package
Dimensions:
Overall Height:10'7″
Overall Width:13′
System length:48′
Standard Vehicle Clearance:96″
Specifications:
Bolt-Sleeve composition for added stabilty
Frame Stainless Steel lifetime guarantee
Water Supply:1.5″@40 PSI
Maximum Vehicle Size:90″ Hx108″ W
Superior ™ , reserves the right to make improvements on product, and change specification and prices accordingly without notice.